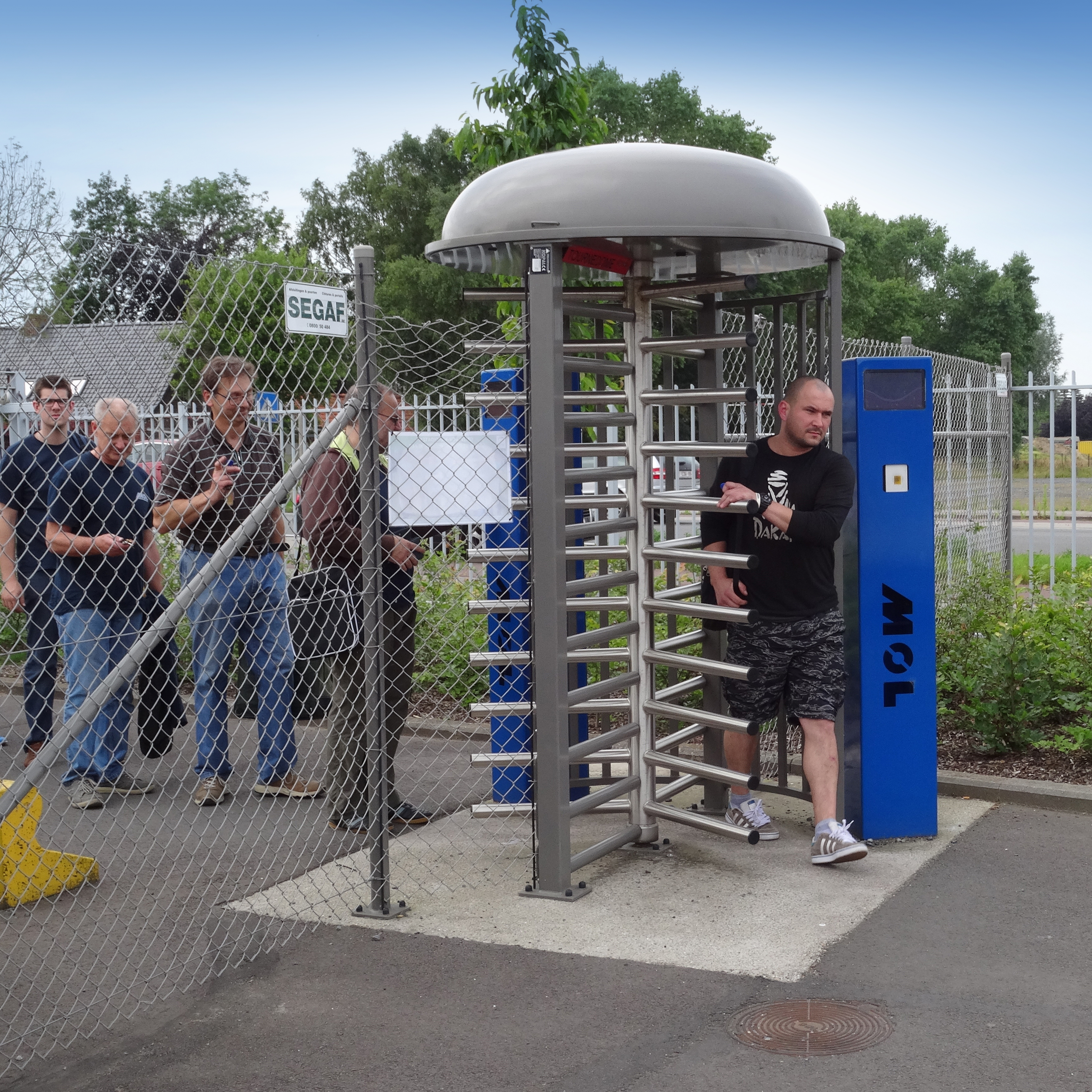 Tournedome
For the selective movement of persons the Tournedome tourniquet is an ideal solution. The Tournedome stands out due to its ease of use (dome + passage height), an extremely strong construction and a functional design.
The Tournedome provides optimum access to car parks, stadiums and public places. With its unique combination of simplicity, functionality and design, the Tournedome is the focus point of your fence. The steel frame and the stainless steel rotor are the base for a durable construction. The PLC controller offers several options to connect various access control systems.
The rounded shape of the dome is very difficult to climb. At the same time the roof ensures that the rotor can not get wet, so users are not affected by this. Thanks to the roof construction, it is impossible to use the rotor as a ladder. The aluminium dome protects both the mechanical and electronic components from the weather and vandalism. Rainwater is evacuated via the built-in gutter in the dome and the vertical post of the Tournedome.
Specifications
Type: Special
Product name: Tournedome
Version: Default